Corny title, but who doesn't like a little alliteration (or consonance/assonance) every now and then?
We are
trying
to fight
monotony
. We
really are
.
Whenever my friends and I aren't at the mercy of our parental figures and/or summer occupations, I insist upon regrouping whenever possible. The rain's been interfering with several attempts at fire boning (have I ever mentioned that I enjoy reversing compound words? :D) and then at last, our little hamlet dried up enough for some
kerosene-induced flames
.
The typical crew was in attendance, plus or minus a few. Ariel generously brought honey grahams, Hershey's bars, giant marshmallows and roasting sticks for the quintessential s'more. Conversations from there bounced between salacious gossip, to the recent high school graduation of Ariel and Jen (congrats, girls!), to wishing for independence and adventure and recollections, sing alongs and re-enactments of the amazing
television shows we all grew up with
!
You know... Zuboomafoo, Arthur, The Wild Thornberry's (* Netflix instant heyooo), The Reading Rainbow, Zoom! (which had decidedly high educational merit), Dragon Tales and obviously
many
more. Even though our childhoods had a generous range of television, which were always watched in your household?
I was particularly fond of Sesame Street when I was really young, then Pokemon, So Weird, Zoom, Hey Arnold! and Out of the Box-- also, those TGIF shows and One Saturday Morning on ABC.
And now that I think about it, does anyone remember "Honey, I Shrunk the Kids" and "Honey, I Shrunk Ourselves" ?! Love it! Nineties entertainment wasn't bad :). Ohh man, those mega 'mellows made for some seriously sweet, sticky, oozing goodness for s'mores.
Toasted perfection
.
Jen and Ariel spent the night, I proceeded to do nothing for a few hours that morning and then Ariel invited me out with her! We went strawberry picking, staining our hands with the
ripened jewels of summer
.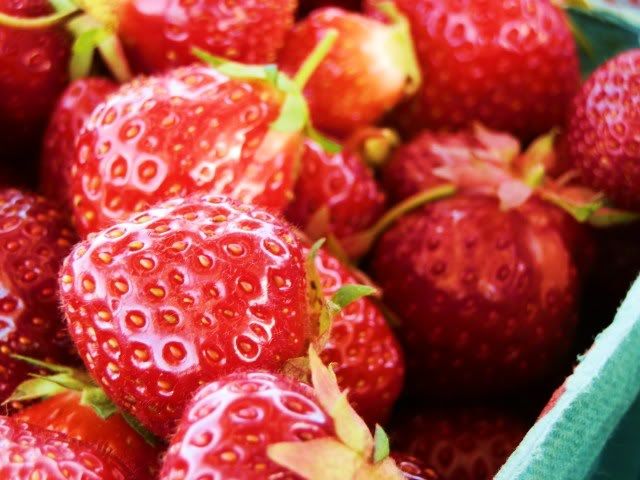 I've conducted extensive recipe searching to use these strawberries. In light of all my recent food postings, I shall save my creations for next week :).
It was one of those magnificently clear days at the farm. There's a deep gratification in eating and preparing food that is locally grown and harvested and, most essentially, in season. I understand that we are unflailingly privileged to exist in a society of mass transportation and capitalism to deliver produce year-round, yet there are some serious consequences with this consumption. We deal with global food insecurity (which was just addressed by the world's top 20 economies at the G20 summit on agriculture), pollution from transport, chemicals, and machines (amidst countless other environmental implications), the demise of the family-farm in favor of mass-producing industrial-agriculture practices, reduced nutritional value in our diets and just bland-tasting and perhaps genetically modified food that we need to think more about.
end// off-topic tiraid on the commodification of global food systems. Hehe, but I like the fact that I do understand what I'm mentioning; I learned a ton about that in school this past year!
Ariel and I went for a run after this under the blistering sun, and I couldn't make it. I had to walk and my psyche wasn't recovering any better for it, yet it's defeating to finally accept that I am no longer a runner.
I run, but I am not a runner.
(These dwellings inspired the previous post)
Finally, I was able to reunite with one of my dear friends, Kerry! She and I met three summers ago when we worked at the lake beach, though she found a better paying job that actually will be relevant on her future career resume, as I continue to slave at the Cafe and wade the questionable depths of the lake with first graders blowing bubbles in the water and refusing to float on their backs.
We caught up on many months over s
tomach-bulging, hearty homemade ice cream
.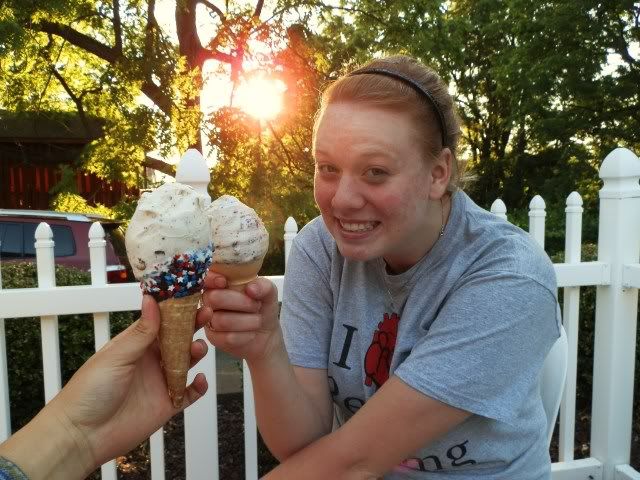 *Gasp! We chose to enter the lake!!!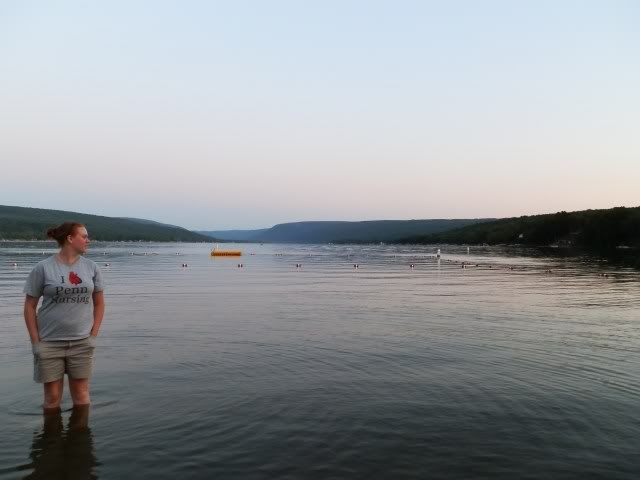 Alright, and next post I really think I should write about my first trip of infatuation with New York City.
Until then, enjoy the weekend!
Listening: the new album Torches by

Foster the People