I went to New York City in June to apply for my French student visa, then returned last weekend to pick it up.
Other than being at JFK International Airport, that was my first true visit to the
Big Apple
! I have to say, it didn't let me down. Since I've lived in the country for so long, I thrive on the bursting energy and diversity and opportunity! I also left with a new camera after the first visit. Here's a look at some of the things I did:
A mother and her daughter cooling off near the World Trade Center.
Rockefeller Center in the brilliant sun.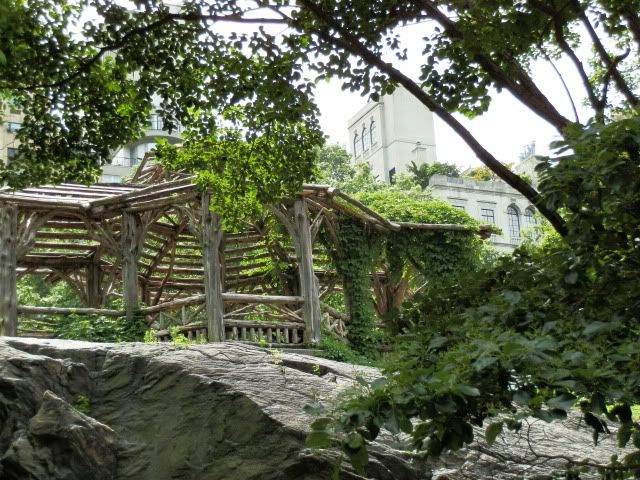 An amazing tree house in Central Park!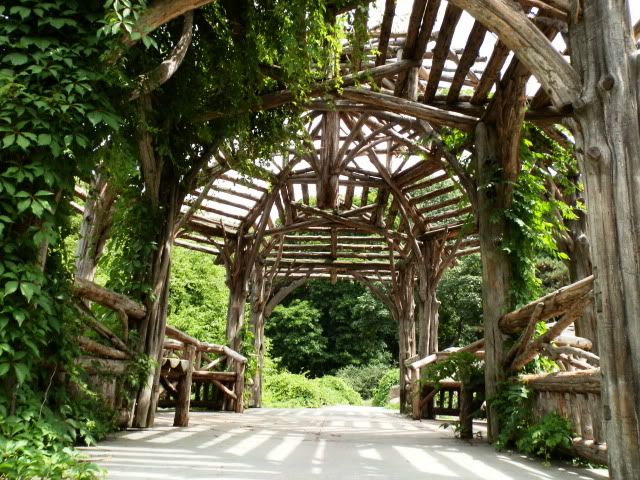 It was called "A Tree House for Dreaming", and was created for the Young Arts program (wwww.youngARTS.org) in 2007.
Argos Tea is my equivalent of a small child in a candy shop.
South Street Seaport on the pier; it's as if the ships could float into the city.
The New Amsterdam Market off of Fulton Street, right near the pier. It's open every Sunday from 11 to 4 and it's absolutely wonderful, I couldn't get over all the hand-crafted foods.
Delicious tomato strecci from Sullivan Street Bakery!
Shaved ice (with elderberry and rhubarb syrup) from People's Pops of NYC.
The Fulton Street subway station. I had a lot of experience taking the underground/metro/subway/train while in France, so it didn't bother me at all. I actually find it quite efficient to use in the city.
We watched the last 15 minutes of the Women's World Cup Soccer Game in Times Square with thousands of others-- including that agonizing shoot-out!
And there's the French Consulate on the East Side of Central Park. That modest apartment, where all the magic happens :P.
For those of you that have visited New York,
what are some of your favorite places and things to do
?! Trust me, I've filled my journal and Urbanspoon with a wishlist of pending adventures. I can't
wait
to go back one day on my own terms and crawl the entire city, not just Manhattan! Anyone with me?
But jeez I can't believe it is almost August-- where has this month gone?! I just keep working like a horse in this heat... though since I don't go in until tomorrow night, I'll be spending this one with my friends :). Take care, and have a fantastic week!
Listening: "Something Good Can Work" by Two Door Cinema Club