Of course I'm still bonding over food with friends.
In particular, my friend Ariel and I go back to the middle school years of being baking buddies. Last week was the first time we really spent time together since I returned from college, and it was great running errands at the grocery store and making our own confections.
I just bought a cookbook from Kohl's ($5 and all going to charity, why not?) that has dozens of simple, healthy recipes. We used Ariel's wilting bananas and made the
banana blueberry muffins
-- and I added the rest of the dried cranberries from my house.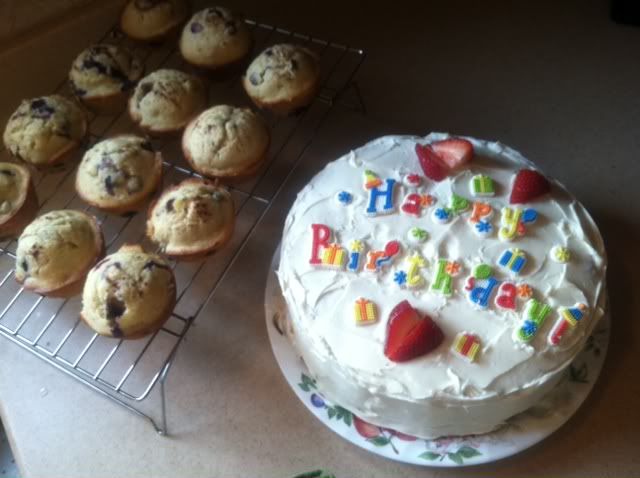 We also baked a two-layer confetti cake for Jen's birthday, smothering it with vanilla frosting and candy messages.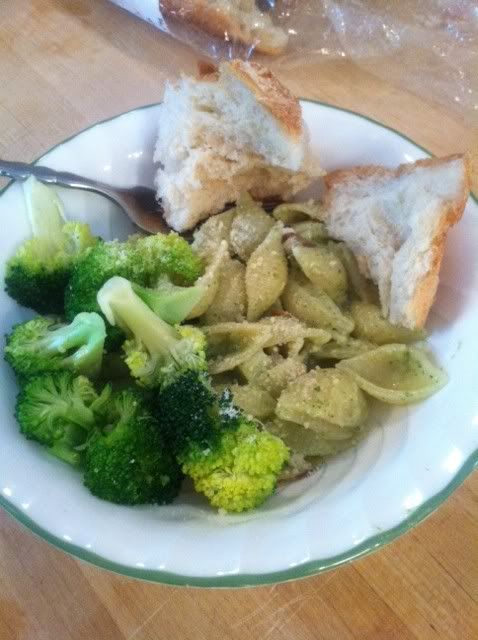 And for dinner, we followed another recipe for
pesto pasta salad
. I've never made my own pesto unfortunately, so we mixed in pre-made from the olive bar at Wegman's. That was super easy to make as well, and with fresh cut mozzarella, steamed broccoli and crunchy bread, dinner was divine!
Would anyone like to join me for a food party? Really, come visit, and we'll eat until we pass out.
Listening: "A Punk" by Vampire Weekend