Obvious precursor/apology : This post has been sitting in my drafts for the last two weeks, but here's the last week of my countrystay :D
Our host families in the countryside organized a lot of day trips for us because Normandy has such a rich history of war, kings and religion. These are some ruins from l'Abbaye de Mortemer.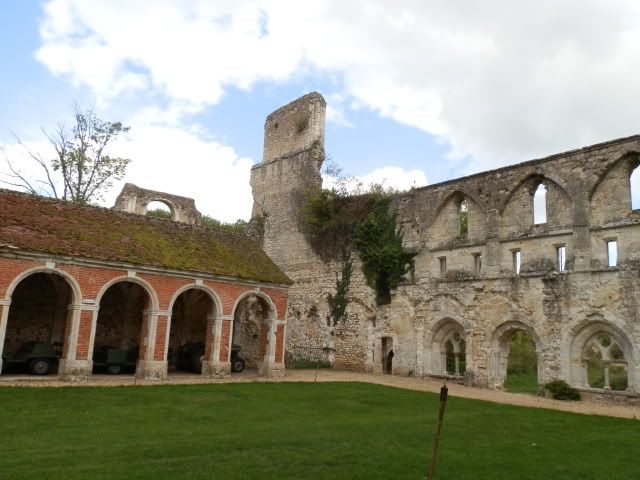 About an hour from our village is a city called
Beauvais
. It was destroyed drastically during World War II, and despite the necessary cleaning, the Cathedral still remains standing. I believe that it has the tallest spire in Europe!
On the inside of the Cathedral were these massive, wooden supports and braces. Quite unnerving, in my opinion, though at least it's still open for visitors.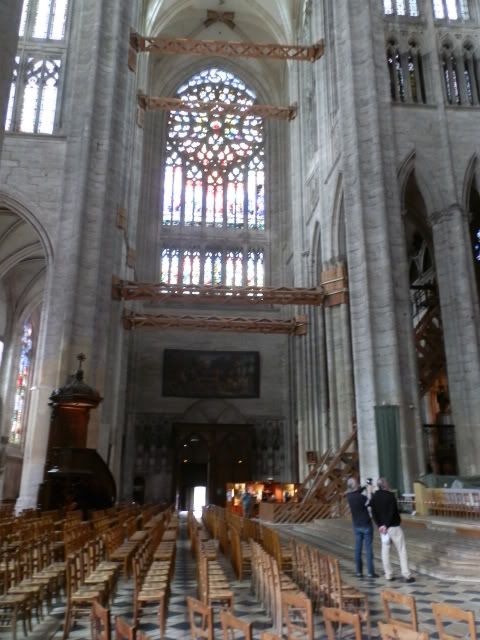 Merrit and I had host families that were really good friends so we happened to spend a lot of time together. Our last Friday his host brother drove us to
Giverny
; a town that's about 45 minutes outside of Paris and where Claude Monet spent the ending years of his life.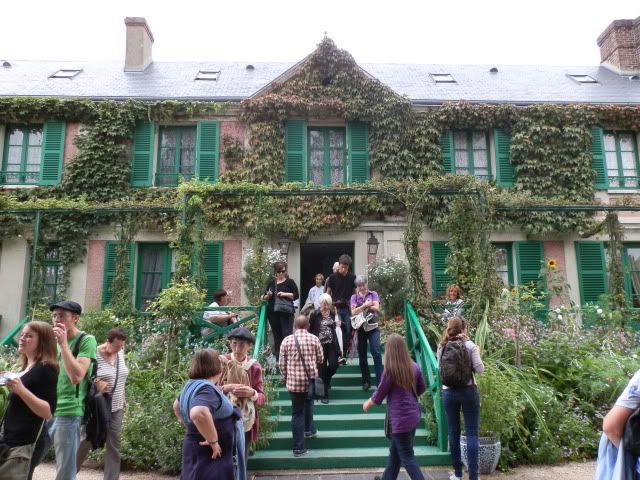 Evening though it was September without all the flowers in bloom, the house and gardens were teeming with tourists. Unfortunately we didn't have enough time for the Impressionist museum, yet we spent a lot time enjoying the gardens. The inside of the house wasn't entirely available for exploration, but I did appreciate the bright, monochrome color schemes and the Japonisme works of art adorning the walls.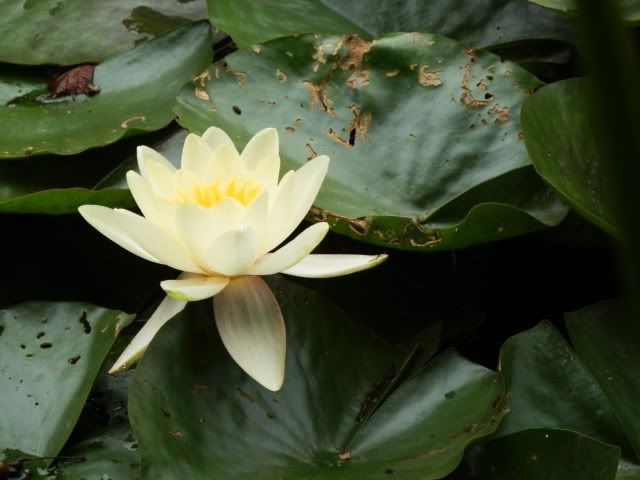 I shot this archway down the center of the garden with a 'popart' setting on my camera.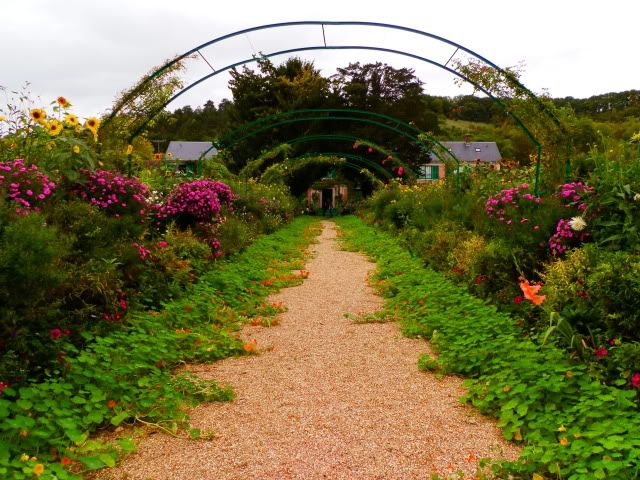 And of course, I just indulged in food all week. To be honest, French food has been slightly tough for me because I tended to eat meat two times or less a week, I sustained off of fruit and vegetables and made my own meals. Now that I'm living with families, obviously I adhere to their dinner time and meals. In Normandy, the region is known for having a heavy hand with butter, cream and meats-- perhaps you could imagine my initial dilemma! Unfortunately there's nothing really I can do about it; out of politeness and obviously taking advantage of the experience, I've been trying everything (although I still try to avoid ham as much as possible, I can't stand it) and at least I do whatever I want for breakfast and lunch.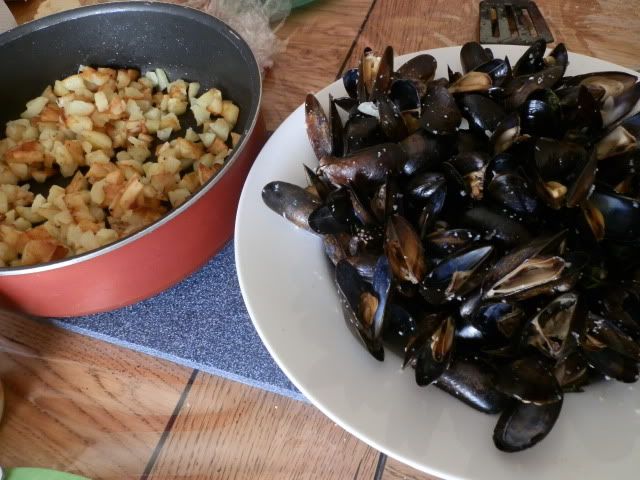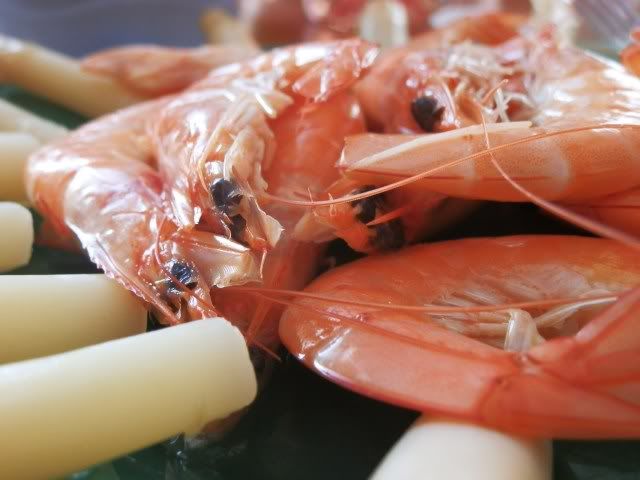 However, I was overjoyed when last weekend, my country stay host mom invited me to cook what I wanted from the grocery store!! I picked up bulgar wheat and vegetables and made a curry-seasoned meal. Oh, I am also a huge seafood fan so it was awesome to have those mussels and fresh shrimp (on different days).
And besides this, we also went to a bottle making factory (I pretty much know where all the world's Grey Goose Vodka bottles are produced now, along with Cognac, Grand Marnier..) and Europe's largest Dannon yogurt factory!
Really, just an uncountable number of experiences that can't be reproduced. This truly was a magnificent stay and beautiful way to end vacation. I've been in Rouen now for almost two weeks and I'll be posting next about classes and what I'm up to here. Thank you for reading :)